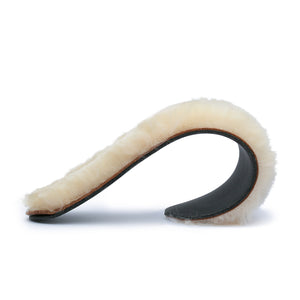 When you've finally worn out the insoles in your slippers/boots, these are the replacements you need to give your slippers a new lease of life. Putting a new insole makes them feel almost like new!
"With the Canterbury Plains and the Southern Alps on our back door, we're inspired by the environment that surrounds us."
All sizes between UK4 - UK11
In a pair
These insoles are suitable replacement insoles for the following styles:
June
Kitty
Montague
Toni
Oxford Bound
Classic
Who pays the tax? 
Taxes and any applicable import duties are the responsibility of the purchaser. Only for orders delivered in New Zealand, GST will be included in the price. In the rest of the countries, VAT and import duties can be quite high. Your parcel would probably be held by the Custom. Canterbury Sheepskin has no control over this and the fees are being requested directly by customs. Please check out your government's VAT information web page.
CHRISTMAS ORDER CUT-OFF DATES
Shipping Method: International Air - NZ Post
Placing your orders before the Christmas cut-off dates gives you the best chance to get your item where it needs to be for Christmas.
Australia: 23 November
USA,UK,Europe,Asia: 17 November
Rest of the world: 13 November